Due

Nov 3, 2017

by

11:59pm

Points

0

Submitting

a file upload
Name:                                                 ID:
Edge-bundling is widely used to reduce visual clutter in graphs. The following figures shows the original graph, and three different edge-bundling algorithms.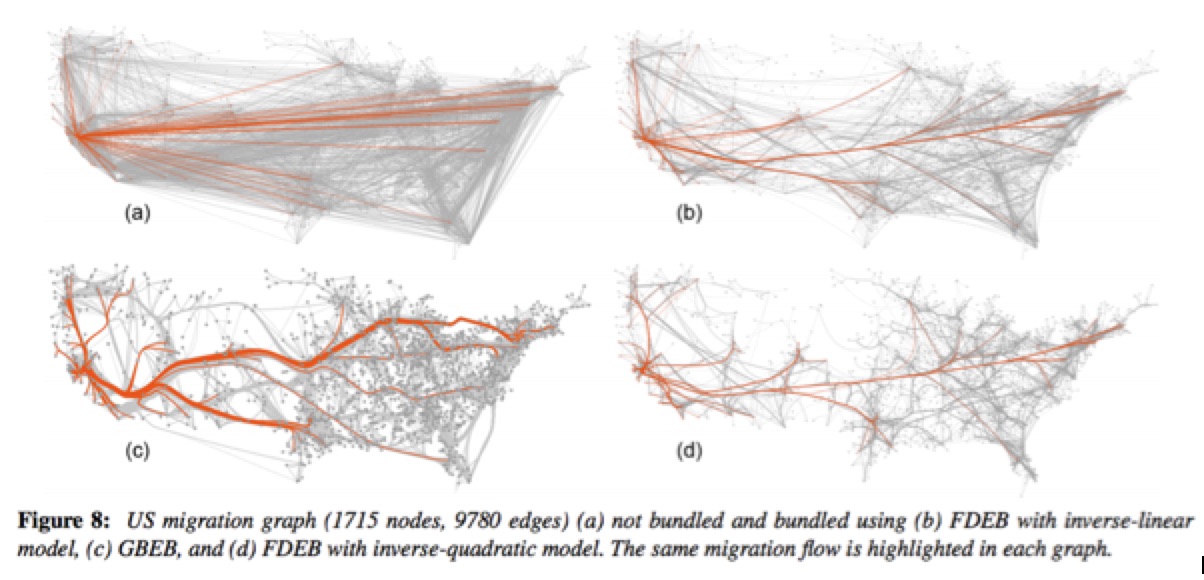 Please design a controlled user study to evaluate these three methods.  You need to provide the scheme of the user study (within-subjects or between-subjects), the number of subjects you plan to invite and their background, the tasks you give, the data you collect, the hypothesis you want to verify, and how you plan to analyze the data.